Window Shades Aventura
Decosol is a family-owned and operated business that has been serving Aventura and other communities throughout the greater Miami area since 1995. As South Florida's industry-leading window coverings provider, we welcome commercial and residential clients alike. Whether it's shades and window blinds, curtains and drapery Aventura, or plantation shutters no job is too challenging for our team of professional designers and installers.
We offer one the most extensive lines of window coverings and treatments in the US and can custom design products that are tailored to the specific shape, size, and style of windows in your home or office. We offer in-home or in-office consultations and measuring is always done at NO CHARGE with no obligation to buy. Furthermore, we can accommodate any budget regardless of the size of your project. At Decosol, our #1 priority is your 100% satisfaction.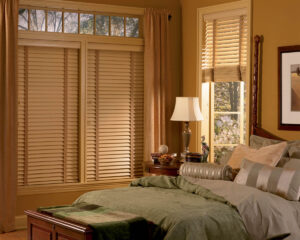 6 Factors to Consider when Selecting Window Coverings for Home or Office
When it comes to choosing shades, window blinds, or any other window coverings for your home or office, you might be thinking that any product will do.  The truth of the matter is that your choice needs to go beyond price and style.  No matter what room or work area it is, if you want to make it the perfect space, you need substance.  Here 5 important factors to consider when selecting window coverings for your home or office:
Depth and dimension – the best thing about working with the Decosol specialists is that you don't have to limit yourself to one style or type of window covering. You can always mix and match the window coverings we offer to create an aesthetically pleasing impression at your business or in your home.
Energy efficiency – during summertime, window coverings help keep the heat out and keep the heat in during winter. As insulators, they are energy-efficient and can help your monthly utility bills from going through the roof.
Functionality – one of the first considerations when choosing window coverings for your home or office is adding décor that complements the existing interior design of your interior living space or workspace. We can help you select the colors and textures that work best with your flooring and walls as well as your furniture.
Light control – the materials your window treatments are made from and their structure plays a significant role in the amount of light allowed to enter your home or office. We carry horizontal blinds and shades to vertical blinds in Aventura or vertical shades products in Aventura for maximum light control.  Or if you prefer, you have a choice of light-filtering sheer drapery products in Aventura or black-out curtains products in Aventura.
Privacy – window coverings provide privacy when and wherever needed. Since our Decosol product line-up includes several designs and styles that vary the amount of privacy provided, we can provide window coverings that accommodate your specific needs.  Furthermore, our products are budget-friendly as well.
UV protection – the sun's UV rays can damage artwork, floors, and upholstered furnishings. Products such as our blinds, plantation shutters, and shades will help keep these items in pristine condition by blocking out the sun's harmful UV light.
Additionally, proper window coverings that suit your custom requirements will ensure that there is a balance of natural light filtering into the house while protecting your belongings from UV and harsh sunlight.
Why Choose Us?
As a family-owned and operated business in South Florida, we not only work in the communities we serve, our families play in them as well.  Additionally, we support several community organizations and small local businesses in these areas.  As a result, our reputation was built on providing expert design, quality workmanship, and an unparalleled level of service to the client.
For more information or to schedule a FREE in-home or in-office consultation and measurement, call Decosol at 305-994-7656.
We service the following zip codes: 33009, 33160, 33180 and all surrounding areas.

Now It's easier to buy! We can help you decorate your house the way you want it, when you want it – by extending your payments. PayPal Credit is quick and easy to arrange – you can get an approval the first time you visit our store. Come in today and find out all the details.