Window Shades Miami
Decosol window coverings and treatments can bring the outdoors in with our extensive range of custom blinds in Miami and window covering products.
The process all starts when one of the design specialists comes to consult with you in the comfort of your own home.  We can bring our entire showroom to your home or office and walk you through all of your window blinds, shades, and shutter options before leaving you with a comprehensive estimate so you know what's ahead of you before we get started on your window treatment project.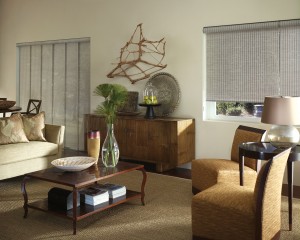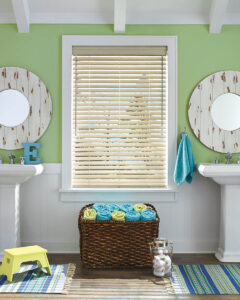 What Separates Us from other Window Treatment Providers?
Unlike many other window coverings companies in the greater Miami area, Decosol has been providing commercial and residential clients with the most extensive product line in the industry.  As your window treatment services provider, we offer customizable solutions that can be tailored to meet your specific budget and needs.  Here are several other reasons to work with our professionals:
OUR products add an extra layer of privacy to your home
OUR products are an ideal design solution for home or office
OUR products are energy-efficient and will help lower your monthly utility bills
OUR products are guaranteed to provide style and value
OUR products enable access to natural lighting
OUR team's experience removes all of the guesswork
Even more important is the fact that our fabrication and installation processes are both backed by our 100% satisfaction guarantee.  We call that the Decosol difference and what separates us from other Miami are window coverings companies.
We are your local Bandalux shades and Hunter Douglas Shades in Miami window coverings specialists.  Since establishing our company in 1995, we have become South Florida's industry leader in an extensive range of products including:
Unique curtains in Miami
drapery products in Miami
motorized shades and window blinds
plantation shutters
But it doesn't stop there.  With our unlimited window covering options and unparalleled quality, our design and installation team can bring what you've imagined to life.  Our customizable window treatment solutions will emphasize the unique shape and size of your windows while at the same time complimenting your décor and style.
Whether for home or office, by selecting the highest quality materials and workmanship, we can ensure a pleasant design and installation experience.  Additionally, you can rely on the Decosol team of specialists for communication and transparency.  Our design and installation team is passionate about what they do and is committed to providing a superior level of service by exceeding your expectations.  No matter, how elaborate your window covering project may be, we have the resources and skills to make it happen. Our team will not only get the details of your requirements but help you pick the best within your budget and décor requirements.
Choosing the Right Window Coverings Provider
The choice of the right window coverings provider depends largely on integrity and trust.
Since establishing our business over 25 years ago, we have maintained our status as industry experts by providing the highest quality products at an exceptional value.  Our entire staff has always been driven to provide more than just average quality products and services.  You want to choose a company that always strives for improvement and continually pushes to find the best products at the best prices possible.
Decosol is exactly that kind of company.  If you've been searching for the right window coverings provider in the greater Miami area, we encourage you to give us a call today at 305-994-7656.
We service the following zip codes: 33131, 33109, 33111, 33114, 33125, 33126, 33127, 33128, 33129, 33130, 33131, 33132, 33133, 33134, 33135, 33136, 33137, 33138, 33139, 33140, 33142, 33144, 33145, 33146, 33147, 33149, 33150, 33151, 33222, 33233, 33234, 33238, 33242, 33245, 33255 and all surrounding areas.

Now It's easier to buy! We can help you decorate your house the way you want it, when you want it – by extending your payments. PayPal Credit is quick and easy to arrange – you can get an approval the first time you visit our store. Come in today and find out all the details.