Decosol: Custom Window Treatments in Miami
Welcome to Decosol, your trusted partner for exceptional custom window treatments in Miami and  South Florida. Since our inception in 1995, we have been dedicated to transforming homes and offices with custom-designed window blinds and shades. Over the years, we have grown from a small local business to an industry leader, serving regional residential and commercial clients.
Our commitment to quality, innovation, and customer satisfaction has set us apart and fueled our growth. At Decosol, we don't just provide window treatments; we create environments that enhance your lifestyle and comfort. Join us on a journey to redefine your spaces with elegance and style.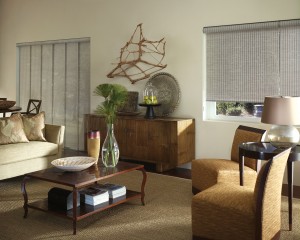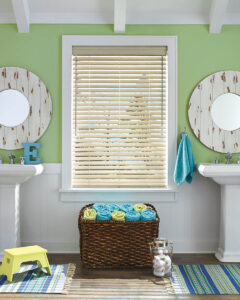 What Sets Decosol Apart
We pride ourselves on delivering more than just window treatments. We offer a unique experience that sets us apart from the rest. The "Decosol Difference" is our commitment to providing personalized, high-quality solutions tailored to meet your specific needs and budget.
Our 100% satisfaction guarantee is a testament to our confidence in the quality of our products and services. We stand behind our work, ensuring that every installation meets our rigorous standards and your high expectations.
With over two decades of experience in the industry, we've honed our skills and refined our processes to eliminate guesswork. Our team of experts guides you through every step of the process, from design selection to installation, ensuring a seamless and enjoyable experience.
At Decosol, we're not just providing a service but building relationships based on trust, quality, and exceptional customer care.
Our Products
We offer a diverse range of window treatment products designed to enhance the aesthetics and functionality of your spaces. Our selection includes unique curtains, drapery products, motorized shades, window blinds, and plantation shutters, each offering a distinct style and purpose.
We are proud to partner with industry-leading brands like Bandalux and Hunter Douglas, ensuring our clients receive the best quality products. These partnerships allow us to offer various styles and designs, catering to every taste and preference.
But our products offer more than just style. They provide practical benefits that enhance your everyday living. Our window treatments add an extra layer of privacy to your home or office, offering a sense of security and peace. They serve as a design solution, adding a touch of elegance and sophistication to any room.
Our products are energy-efficient, helping to regulate indoor temperatures and lower your monthly utility bills. They offer style and value, proving that you don't have to compromise one for the other. And importantly, they enable access to natural lighting, allowing you to control the amount of light entering your space for the perfect ambiance.
At Decosol, we believe in the power of great design and its ability to transform spaces and improve lives. Our products are a testament to this belief.
Our Window Treatment Services
At Decosol, we offer a comprehensive suite of services designed to make your window treatment journey seamless and enjoyable. Our process begins with a free on-site consultation, where our design specialists come to your home or office, bringing our showroom to you. We guide you through your options, helping you choose the perfect window treatments that align with your style and needs.
Once you've made your selection, our team takes care of the measurement and design, ensuring a perfect fit for your windows. Our professional installers bring your vision to life with meticulous attention to detail and a commitment to excellence.
Our top-notch service continues after installation. We offer post-installation support to ensure your complete satisfaction. If you choose motorized window treatments, we provide motorization services for seamless integration into your home or office. We also offer warranty support, standing by the quality of our products and work.
In addition, we understand that maintaining the beauty and functionality of your window treatments is crucial. That's why we offer repair services, window treatment cleaning, and maintenance. We're here to ensure your window treatments continue to enhance your spaces for years to come.
Discover the transformative power of our shades. At Decosol, we offer an extensive range of window shades, including our popular Roller Shades and Window Shades, designed to bring style and functionality to your Miami home or office. Our shades not only enhance the aesthetics of your spaces but also provide privacy, control natural light, and improve energy efficiency. Explore our Shades section to learn more, or contact us for a free on-site consultation. Let us help you find the perfect shades for your Miami home or office.
Experience the versatility and style of our blinds. Our selection includes Window Blinds, Electric Blinds, and Zebra Blinds, each offering a unique style and functionality. Whether you're looking for the convenience of Electric Blinds or the distinctive style of Zebra Blinds, we have the perfect solution for your Miami home or office. Visit our Blinds section to discover more.
At Decosol, we're not just a window treatment provider but a partner in creating beautiful, functional, and comfortable spaces.
The Consultation Process
At Decosol, we believe in making choosing and installing window treatments as easy and enjoyable as possible. That's why we've designed a consultation process that puts your needs and convenience at the forefront.
Our process begins with a free on-site consultation. One of our expert designers will visit you at your home or office, bringing our showroom to you. This allows you to browse through our extensive collection of fabrics, colors, and window treatment designs in the comfort of your own space. Our designer will guide you through your options, helping you choose the perfect window treatments that align with your style, needs, and budget.
Once you've decided, we provide a comprehensive estimate so you know exactly what to expect before we begin your window treatment project. This transparent approach ensures no surprises, and you feel confident and informed about your choices.
At Decosol, we're committed to making the process of choosing and installing window treatments a pleasure. With our convenient consultation process, you can enjoy the journey of transforming your spaces with our beautiful, high-quality window treatments.
Why Choose Decosol For Custom Window Treatments in Miami
Choosing the right window treatment provider is more than just products and services; it's about trust and integrity. At Decosol, these values are at the heart of everything we do. For over 25 years, we have built our reputation on honesty, transparency, and a commitment to exceeding our client's expectations.
We understand that when you choose Decosol, you entrust us with your home or office. That's why we're dedicated to providing high-quality products that deliver on both style and functionality. We believe in offering exceptional value, which means giving top-tier products and services at competitive prices.
But our commitment goes beyond our products and services. We're dedicated to continuous improvement, always striving to find the best products at the best prices possible. We're driven to exceed, not just meet, industry standards and to push the boundaries of what's possible in window treatments.
When you choose Decosol, you choose a partner committed to your satisfaction, from the initial consultation to the final installation. We're here to serve you, and we won't rest until you're delighted with your new window treatments. Choose Decosol, and experience the difference that commitment, quality, and value can make.
Contact and Location Information
We invite you to experience the Decosol difference firsthand by visiting our trade-only showroom located in Doral. Here, you can explore our wide range of window treatment options and consult with our expert designers.
Decosol is proud to serve a broad area in South Florida, including but not limited to the following zip codes: 33131, 33109, 33111, 33114, 33125, 33126, 33127, 33128, 33129, 33130, 33131, 33132, 33133, 33134, 33135, 33136, 33137, 33138, 33139, 33140, 33142, 33144, 33145, 33146, 33147, 33149, 33150, 33151, 33222, 33233, 33234, 33238, 33242, 33245, 33255 and all surrounding areas.
For more information about our products and services or to schedule a free on-site consultation, please don't hesitate to contact us. You can reach us at 305-994-7656.
Our team is ready and eager to assist you in transforming your spaces with our exceptional window treatments.
At Decosol, your satisfaction is our priority. We look forward to serving you soon.
Custom Window Treatments in Miami Near You
Ready to transform your spaces with our exceptional window treatments? We invite you to open a Decosol account today. As a member, you'll have access to our extensive range of products and services and be the first to know about our latest offerings and promotions.
If you're located outside of our service areas, don't worry. We offer shipping services to ensure that our high-quality window treatments can reach you no matter where you are. Contact us today to learn more about our shipping options.
Don't wait to start your journey toward superior window treatments. Contact Decosol today, and let us help you create the perfect ambiance for your home or office. Your journey toward elegance, style, and comfort starts here.
Call us at (305) 994-7656 or visit our showroom in Doral. We can't wait to work with you!

Now It's easier to buy! We can help you decorate your house the way you want it, when you want it – by extending your payments. PayPal Credit is quick and easy to arrange – you can get an approval the first time you visit our store. Come in today and find out all the details.