Window Shades Coral Gables
With so many types of window coverings available in Coral Gables and throughout the Miami area, it can be difficult the products that are right for your home.  That's where Decosol can help.  Since establishing our company in 1995 we have years of experience and expertise with blinds, shades, and other window treatments.  No matter what type of window treatment you're looking for, we can help you find the ideal solution for the windows in your home or office.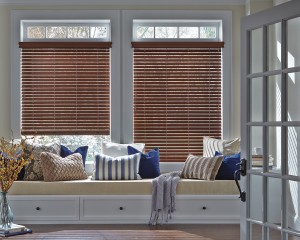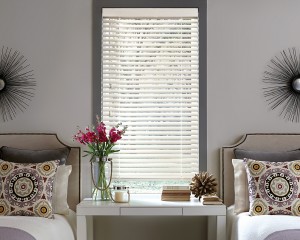 As South Florida's industry-leading window coverings and treatments company, we offer an extensive range of products and styles of blinds in Coral Gables products to shades and shutters as well as motorized options.   Additionally, we can fabricate curtains and draperies.  In any event, we have options available for both commercial and residential properties alike.  We also offer FREE offer in-home consultations and estimates.  You'll quickly discover why Decosol is your go-to source for all your window treatment needs. We have a wide range of products to suit all your shades and window covering requirements. And all at affordable prices and in a hue of colors to suit your décor.
Who We Are
As a family-owned and operated business, we have worked with local area commercial and residential customers, contractors, and designers for over a quarter of a century.  We can customize window coverings that are tailored to your specific needs and will accommodate your budget.  Our in-home consultation will provide all the information needed to help you decide which window treatment is best for you.  Our consultation and measuring services are always FREE with no obligation to purchase.
About Our Products
No matter what room of the home or window shape, Decosol has window coverings to suit your needs.  We offer a product line of Bandalux shades in Coral Gables and Hunter Douglas Shades in Coral Gables.  Our line of blinds in Coral Gables includes:
Range of electric blinds in Coral Gables
Product line of vertical blinds Coral Gables
Wide range of wood blinds in Coral Gables
Eclectic and affordable range of zebra blinds
Furthermore, we also offer the most extensive range of window shades in South Florida including the following products:
bamboo shades products in Coral Gables
cellular shades products in Coral Gables
honeycomb shades products in Coral Gables
roller shades products in Coral Gables
Roman shades products in Coral Gables
sheer shades products in Coral Gables
vertical shades products in Coral Gables
woven shades products in Coral Gables
At Decosol, we also fabricate custom curtains in Coral Gables and drapery products in Coral Gables for your commercial and residential needs as well.
Services We Offer
Our professional services include design and measurement provided by one of our highly experienced and knowledgeable designers, professional installation, and our "White Glove" service.  Once you schedule an appointment with us, a specialist will bring samples and take accurate measurements so we can provide the window with the blinds or shades that will turn your house into a home.
Once you've chosen the blinds or shades for your home or office, our fully certified and licensed installation technicians will do the rest.  Regardless of the size of your project, we are committed to completing the job within the estimated timeframe.  We provide a superior level of service and strive to exceed the client's expectations by treating them with the appreciation, consideration, and respect they deserve.
Why Decosol?
The Decosol team of qualified design specialists and technicians understand how important personalized, local in-home service is to Coral Gables residents.  By providing a solution for any window in your home or office, we can streamline the process by facilitating everything from the initial consultation to product installation.  With our extensive range of competitively priced, high-quality products, we can easily tailor window coverings that fit your home's personality and individual style.
By choosing Decosol for your home or office window covering needs, you'll have peace of mind knowing you're getting the best return on your investment.  To learn more, call us today at 305-994-7656.
We service the following zip codes: 33124, 33133, 33134, 33143, 33144, 33146, 33156, 33158, 33206 and all surrounding areas.

Now It's easier to buy! We can help you decorate your house the way you want it, when you want it – by extending your payments. PayPal Credit is quick and easy to arrange – you can get an approval the first time you visit our store. Come in today and find out all the details.