Caring for your Custom Shades
When you invest in custom shades for your home, you want to ensure they maintain their pristine condition and aesthetic appeal for as long as possible. Although it may sound like a daunting task, cleaning your custom shades doesn't have to be a complicated or time-consuming chore. In fact, with just a few minutes per month, you can keep your window treatments looking clean and brand new.
We'll provide practical tips and advice, debunk common misconceptions, and help you understand the best practices for maintaining your window treatments.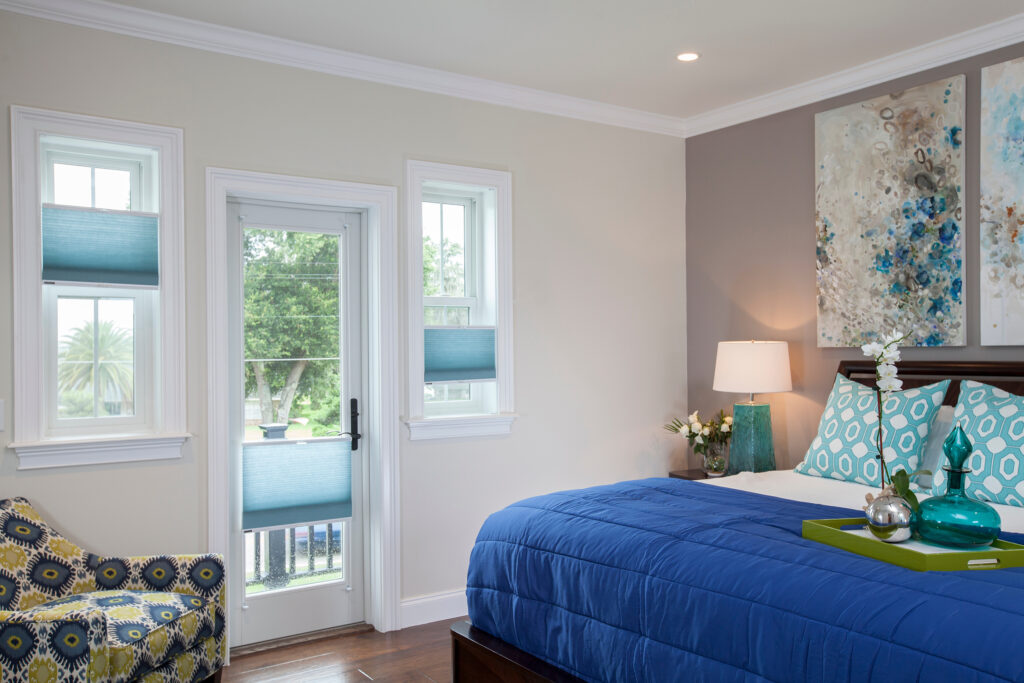 Cleaning Honeycomb/Cellular Shades
Cellular shades are extremely easy to clean and maintain. For simple cleaning, all you need is a
vacuum with good suction, a gentle brush attachment, and voila!
When cleaning your honeycomb shades, consider the following:
YES
Use a vacuum with a brush attachment at low suction to gently go over your shades in a horizontal motion.
Use a damp cloth with mild detergent to blot away any stubborn stains.
A blow dryer or can of compressed air can be used to clean any dust or particles inside the cells/pockets of the shade.
Once you are done cleaning, raise your shades to help them regain and maintain their creases that may have been straightened during the cleaning process.
NO
Do Not forget to use a brush attachment.
Do Not vacuum on high suction.
Do Not apply too much water to your shades.
Do Not scrub your shades.
Do Not use harsh chemicals or cleaning products.
Do Not clean in a vertical motion.
---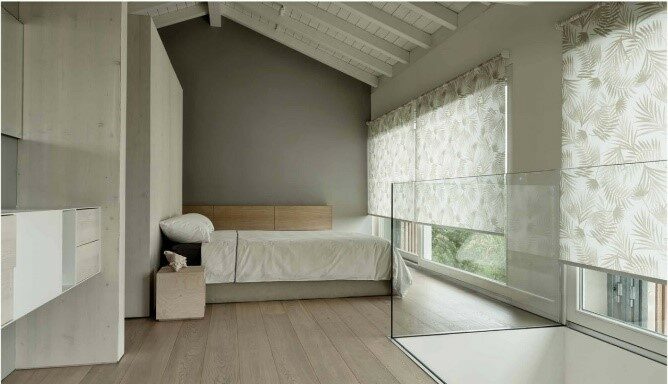 Cleaning Solar, Roman, and Roller Shades
YES
Gently spot clean with a damp cloth, mild soap, and warm water
Dry your shades gently with a blow dryer
Use a feather duster or a lighter clean or touch up
Use a vacuum with a brush attachment
NO
Do Not vigorously scrub your shades to clean.
Do Not use any harsh chemicals or solvents to clean your shades.
DISCLAIMER: When cleaning your shades, please also remember that a professional should clean window treatments made with delicate fabrics such as silk for optimal results.
In conclusion, maintaining the beauty and longevity of your custom shades doesn't have to be daunting. With regular cleaning and a few minutes of your time each month, you can keep your window treatments looking as good as new. Remember, the key lies in gentle, consistent care and understanding the specific needs of your shades. By following the tips and advice shared in this article, you can ensure your custom shades continue to enhance the aesthetic appeal of your home and serve you well for years to come. Happy cleaning!

For more information on how to properly care for your custom window treatments, or if you are looking to purchase new easy to maintain window treatments for your home or office, contact us today!  (305) 994-7656 or [email protected]